The innovations that are changing power generation in Chile
The new technologies enabling the closure of all coal-fired generation plants
Read more
The energy that surrounds us: new uses in daily life
It is present everywhere. To cook the food, to work, to move. The uses of energy are as varied as human activities.
Read more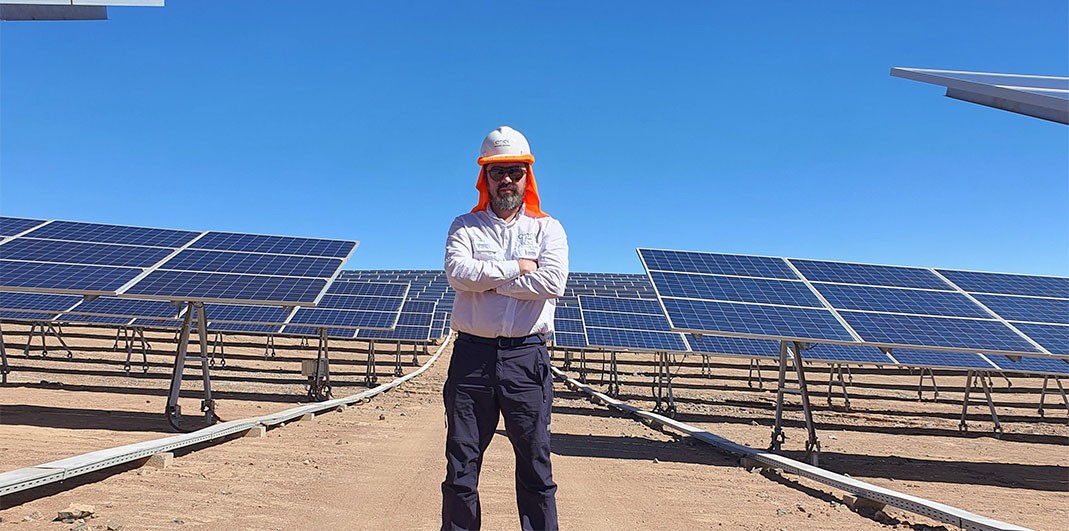 Richard Briones' energy renovation
His grandfather, father, and he all saw a working opportunity in electricity production and a way to contribute to Chile
Read more
The fast bet for the Chilean clean energies
Chile is committed to moving away from imported coal's high economic and environmental cost to become a carbon-neutral country by 2050.
Read more
Energy for Ollagüe
Until 2014, the lives of the almost 300 inhabitants of Ollagüe took a leap in quality, thanks to collaborative work and the use of renewable energies.
Read more
Virtual Tour Plants
Wherever you may be, we invite you to visit our renewable energy plants in the Antofagasta region virtually and in 360°.
SEE MORE